A Family Of Reliable Conveyors from CASI
Jump To
Looking for a game-changing conveyor system that will revolutionize your operations? Look no further than CASI-Conveyors. Our cutting-edge technology and innovative solutions are designed to optimize your material handling processes, boost productivity, and drive your business forward.
CASI-Conveyors are the epitome of innovation and reliability. Designed with state-of-the-art technology and engineered for seamless integration into your existing workflow, CASI-Conveyors are the key to unlocking unparalleled productivity gains and efficiency.
Types Of Conveyors
With CASI-Conveyors, you gain the competitive advantage you've been searching for. Our conveyor systems are engineered with the latest advancements in automation, precision, and adaptability. From small-scale operations to large-scale warehouses, our conveyors seamlessly handle a wide range of products, sizes, and weights, ensuring smooth and efficient material flow.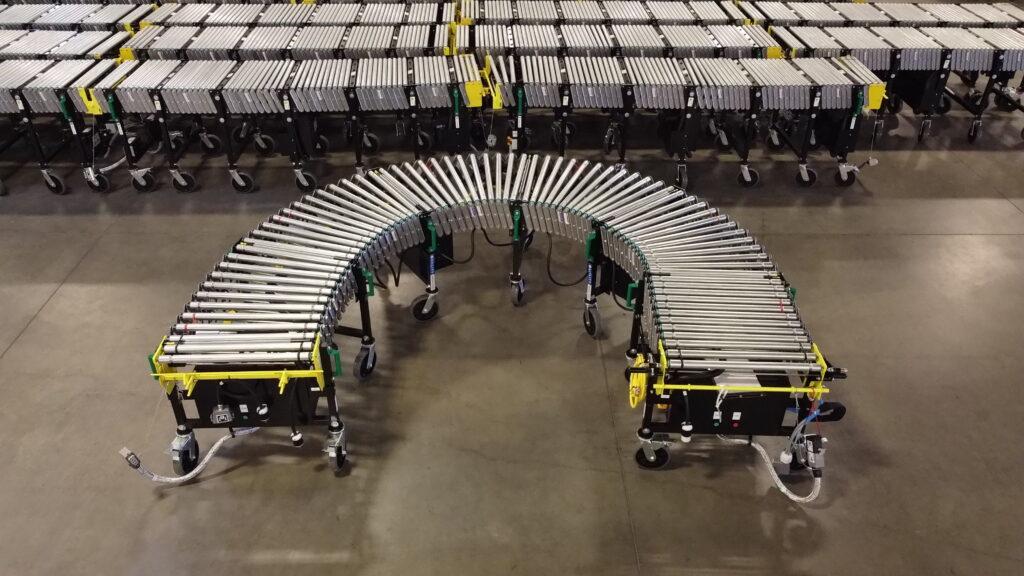 Our CASi-Conveyor PowerFlex comes in two configurations: Accumulation where gapping is required or Transport for simple material handling transport.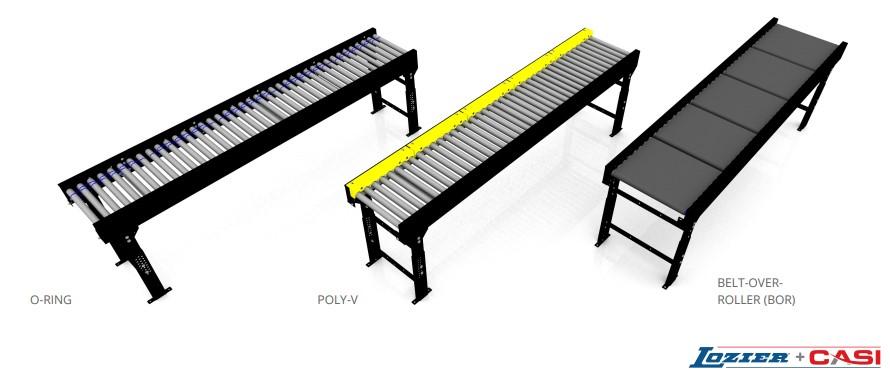 CASI's modular line of powered conveyors is the foundation for each of our system solutions. Zero Pressure Accumulation (ZPA) reduces the speed of the product when needed. Our 24-Volt DC roller conveyor system works for a wide range of applications including belt roller, low profile, and belted curves.
Each section is plug-and-play and can include casters making installation a breeze. Our unique design provides a smooth and quiet operation that is safe and easy to maintain. Our 24-Volt DC Conveyor additionally saves power through sectioning zones, not in use. We use powered rollers and built-in logic to eliminate the need for electrical control cabinets.
CASi-Conveyor Benefits
Easy to Install
Runs on Demand
Flexible Applications
Low profile
Quiet and Efficient
Safe and Easy to Maintain
CASi-Conveyor Features
24V DC Power – Lower Carbon Footprint
Zero Pressure Accumulation (ZPA)
Modular line
Belt over roller