Your #1 choice for a long-lasting, energy-efficient conveyor.
Our CASi-Conveyor Rigid offering consists of a series of 24V Motor Driven Rollers. These motor-driven rollers are distributed along the length of the conveyor. Each roller zone is capable of multiple speeds and has the capability of having independent starting and stopping zones.
All of our powered conveyor systems are made in America with Lozier's expertise in manufacturing and CASI's engineering. Together, Lozier + CASI are providing maximum production efficiency, ensuring the best lead time in the industry at an affordable price. If you're looking for a flexible conveyor, contact us today.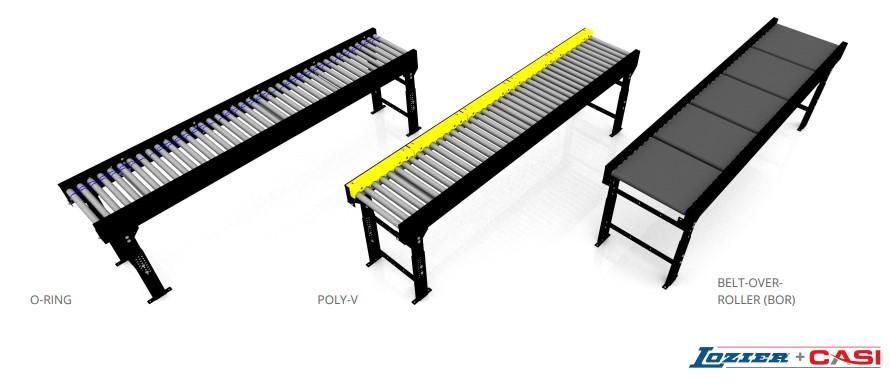 CASi-Conveyor Rigid Benefits
Safe & Quiet, Energy Efficient 24V DC Operation

Smart use of power (sleep mode)
No energy requirements when the product isn't flowing

Modular Design
Easy Configuration with Minimal Maintenance
Longer Life Expectancy
Minimum Pressure or Zero Pressure Versions
Greater Speed Range Options
High Torque & Low RPM

Provides the necessary power to handle larger and heavier products and materials
More flexibility by having larger zones and fewer motors