Decant? We Can. This is CASi-AutoDecant.
Go To Section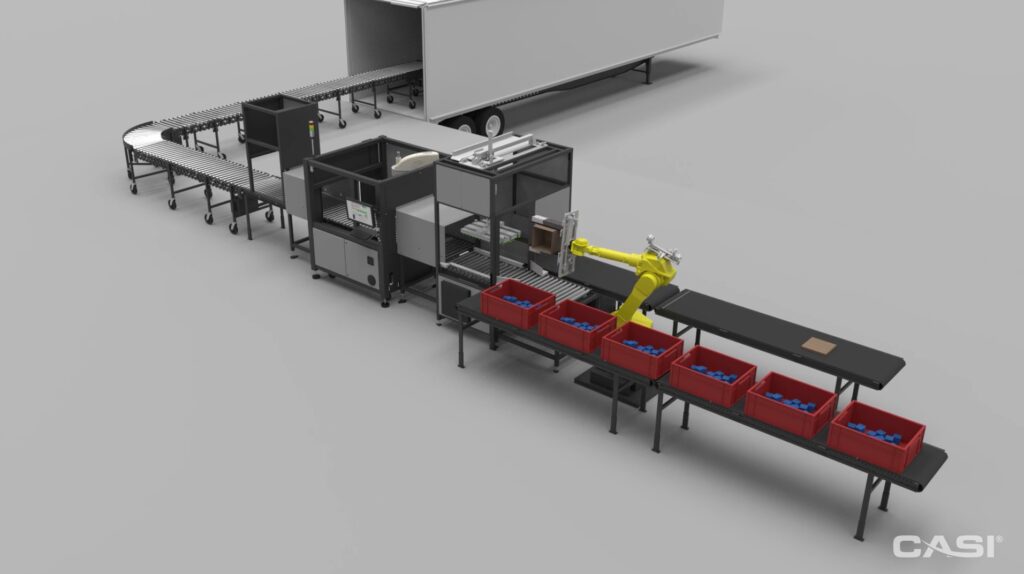 What is Decanting?
Decanting, when we are talking about it in supply chain and logistics applications, is the process of removing items or inner packs from their original shipping containers and placing them into totes. This usually happens within the first 100′ or the inbound receiving process. Box cutting and decanting account for up to 25% of a facility's total labor because of the time-consuming effort that is required to complete this simple task.
What does CASi-AutoDecant do?
Open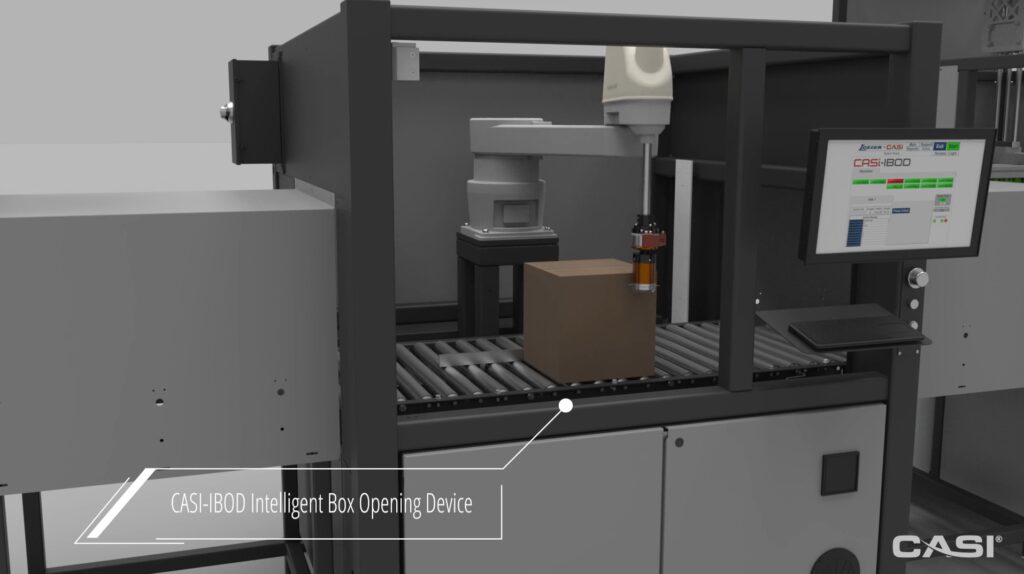 Prepare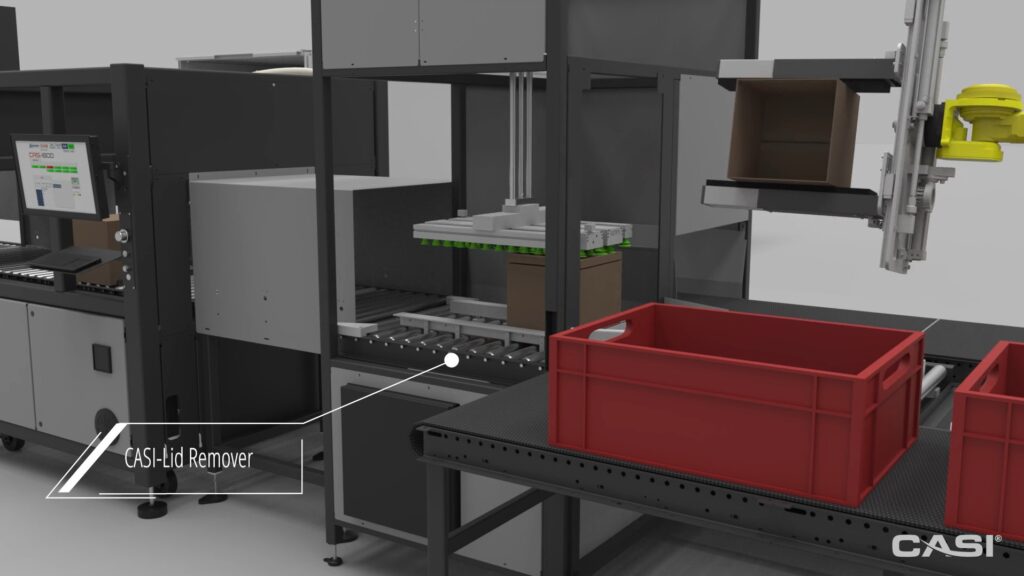 Place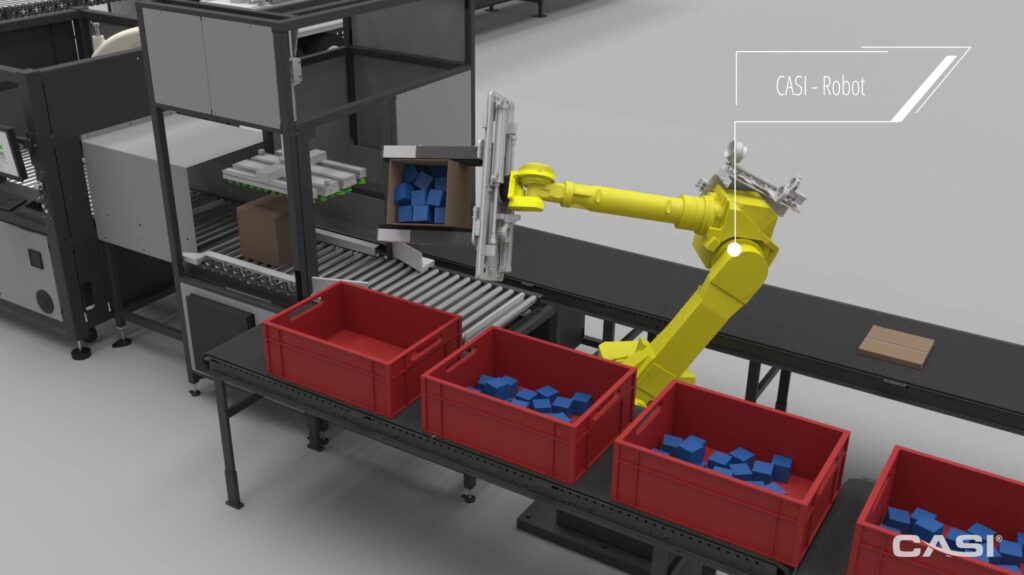 The CASi-AutoDecant, powered by the #1 Automated Box Opening solution, automatically removes and places items weighing up to 55 lbs into totes or containers at a rate of 480 boxes per hour. It is a fast, efficient, and safe solution for the first 100' of a warehouse for industries requiring decanting of 1000s of SKUs into individual storage containers.
How does our CASi-AutoDecant work
Connect with our sales consultants.
How we got here…
CASi-AutoDecant Beta
This beta version of our CASi-AutoDecant idea helped spark the design of our standard CASi-AutoDecant solution. As seen here, this beta version was for a large food manufacturer that required opening and emptying 50 lbs of ingredients onto a conveyor for further processing. Take a look!