Injuries Cost More Than You Think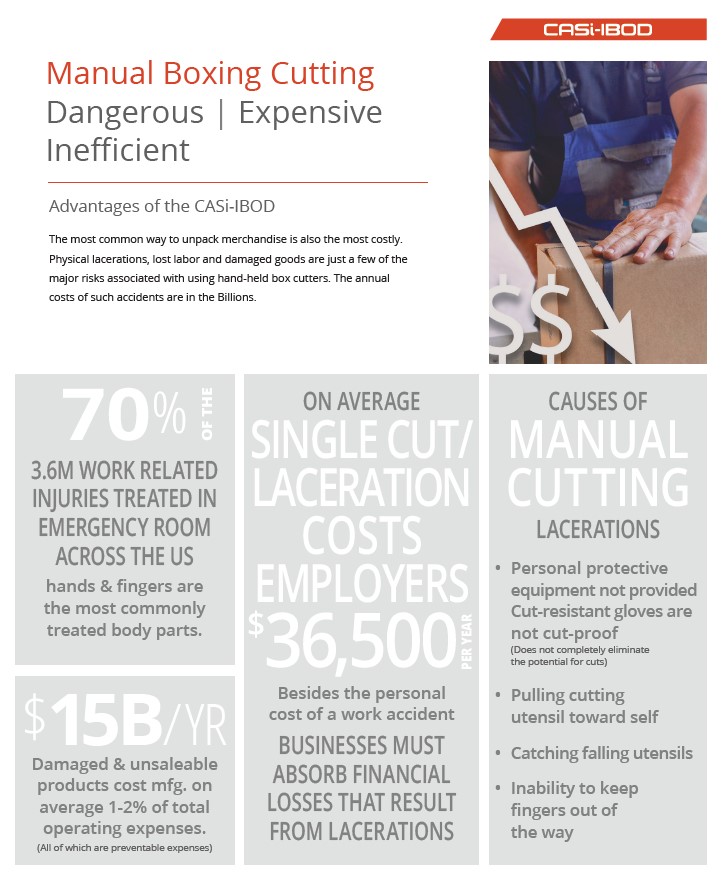 How does the CASi-IBOD improve safety?
The CASi-IBOD measures the size of every incoming case to provide precision cuts to each box. Boxes can be fed in any order by any size and can safely cut a box without the use of box cutters by your team members.
CASi-IBOD Safety Features
Cutting Zone Light Curtains – Instantly stops the machine when objects pass through the cutting zone while in operation.
Emergency Stops – Instantly stop the machine in the event of an emergency.
Optional Automatic Blade Changer – Remove exposure to injury when doing routine blade replacement.
---
See the CASi-IBOD in action
Do you want more information on the CASi-IBOD?
Please fill out the form below. We will connect with you in the next 48 hours.