What is an Automated Storage and Retrieval System (ASRS)?
ASRS stands for Automated Storage and Retrieval System. A critical component of last-mile delivery within your supply chain. It is a variation of computer-controlled material handling systems that automatically place and retrieve items from set high-density storage locations with precise accuracy and maximum efficiency.
Traditional ASRS systems can be complex, daunting, and expensive. They are also usually associated with large warehouses that process thousands of orders per day. If your inventory storage is restricted by space, the CASI-Micro ASRS is the perfect solution. It is designed to fit into your existing footprint without compromising efficiency or adding additional headcount to operate.
CASi-MICRO ASRS
A Flexible, Scalable Automated Storage Retrieval System
The CASI-Micro ASRS system is a modular automated storage and retrieval system. It can be scaled to incorporate your future growth. It is a perfect solution for retailers. Especially for the buy online pick-up in-store (BOPIS) goods to person, online order fulfillment process.
CASI Micro ASRS stores and retrieves mini loads to medium unit load items through a single throughput. Removing the requirement of bulky storage racks and vertical carousel that most large ASRS systems employ. This makes it a simple and cost-effective in-store storage and retrieval system.
Benefits of a CASi-MICRO ASRS System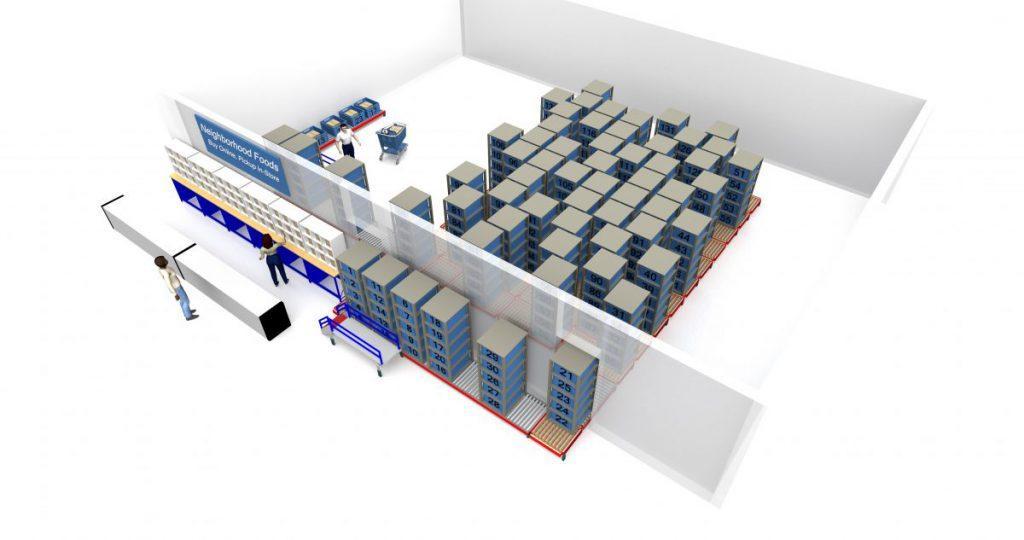 Increased Storage in your existing floor space – Our modular, scalable system will allow for high density allowing you to store more goods in less space.
Reduced Labor Costs – Automated processes storage that doesn't require additional headcount to operate
Increased Safety – Reduce workplace injury by removing human interaction that could require handling heavy items in tight spaces and narrow aisles.
Decreased Errors – order processing and order picking errors are dramatically reduced with the implementation of intelligent software
Improved Warehouse Management and Organization – Single throughput to simplify the storage and retrieval process
Process Improvement – ASRS systems allow for order picking, packaging, and shipping processes to work seamlessly together. Sequencing the output for retail store delivery and truck routing are commonly done today.