Automated Order Fulfillment Solutions & High-Speed Labeling for Pharmacy Fulfillment
CASI's Automated Pharmacy Order Fulfillment Solutions & High-Speed Labeling for Pharmacy Fulfillment are designed for high-volume, central fill facilities. CASI's pharmacy order fulfillment solutions are compatible with wave-picked orders and feature automated tote decant.
What does CASI's Automated Pharmacy Order Fulfillment do?
Central Fill Pharmacy – Allows high-speed labeling of prepacked medicines in central fill pharmacies.
When the prescription order is received, the central fill pharmacy either wave picks or dispenses the order, and the CASI Pharmacy Automation Solution, patient labels and consolidates by the patient.
Scan verification – Ensures the correct product is assigned to the correct patient, and the image is captured of the labeled package.
After order consolidation, the CASI auto decants tote and automatically dispenses the order into a polyshipper or box.
Up to 80 prescriptions can be labeled and sorted per minute.
Patient documents can be printed and automatically inserted with the order.
Minimal operator interaction is required.
Highly modular. Fits any pharmacy size.
CASI's automatic bagging solution includes checkweigh verification.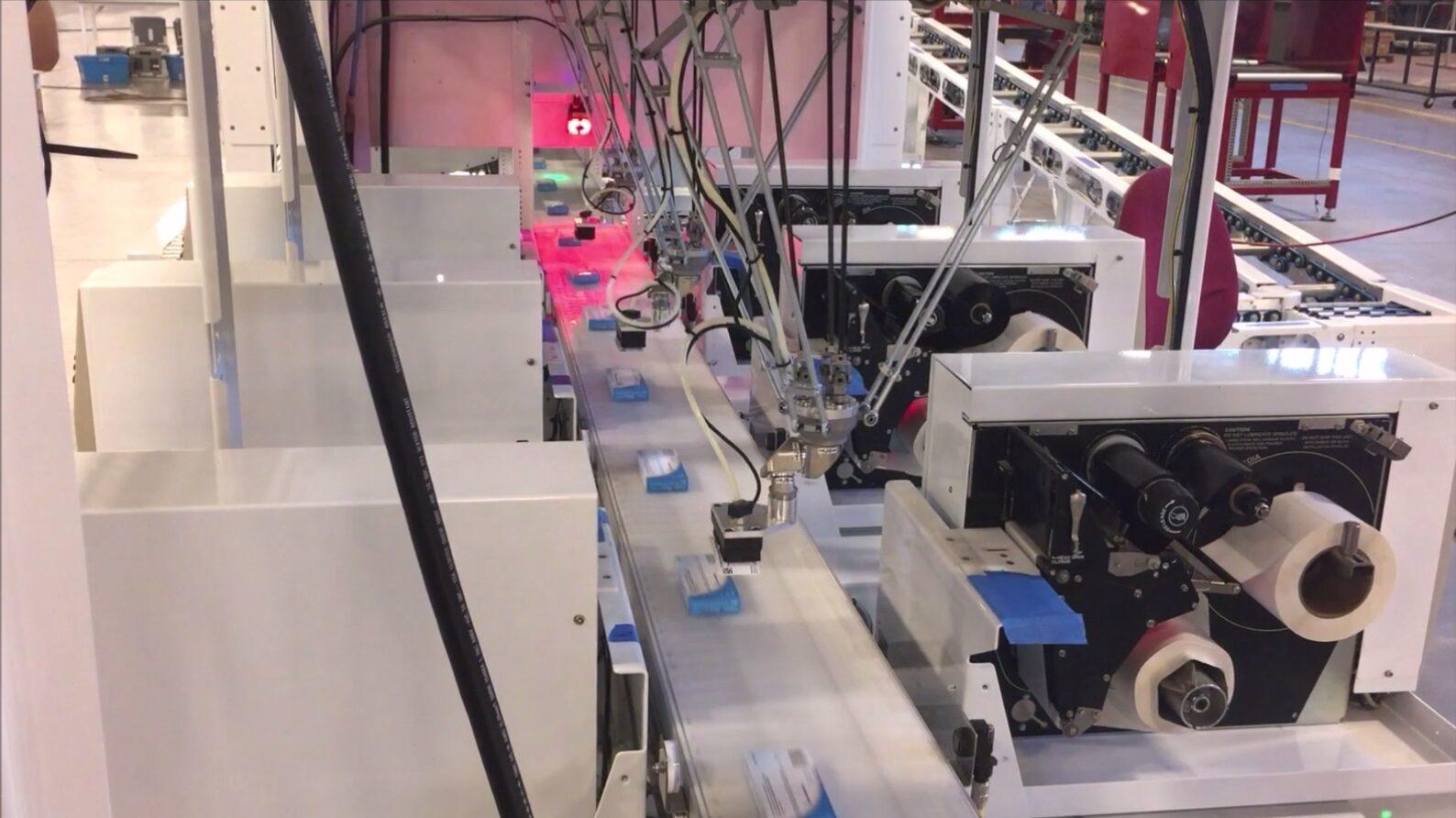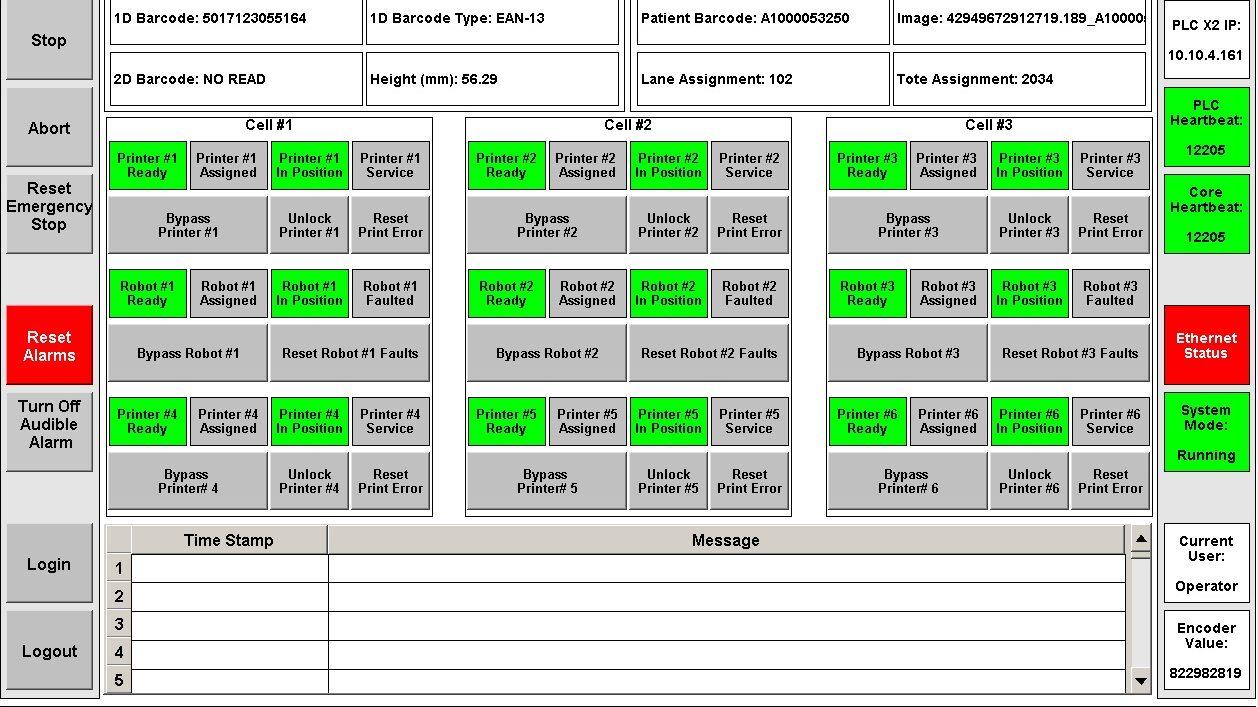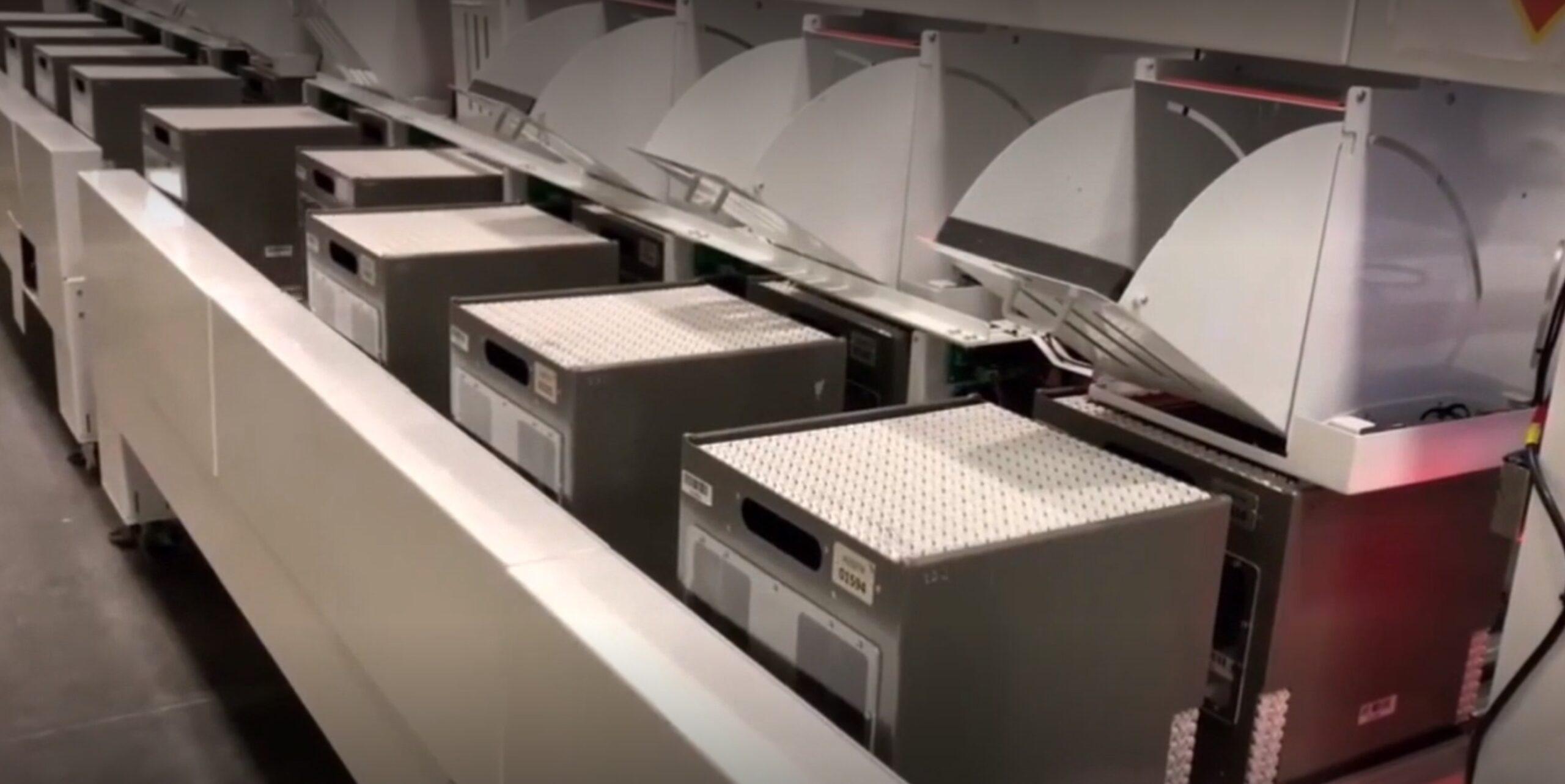 ---
CASI's Pharmacy Automation Technology
Automatic Labeling – Accurate labeling of unit-of-use boxes utilizing precision robot labeling technology.
Automatic Document printing, folding, queueing, inserting, and verifying.
Automatic Bagging of orders using a CASI Automated Decanting Tote.
Remote QA – pharmacist inspection and approval operation from anywhere in the world.
Modular Platform
Provides for a building block solution enabling future expansion capacity.
CASI's standard design reduces complexity and increases reliability.
Modules are equipped with wheels allowing for easy site positioning and future new site re-deployment.
All modules are "plug and play" (just roll them in, set their feet, attach the feeds, and plug them in).
All modules make use of a common set of reliable parts, reducing the need for large spare depots.
Each module is equipped with an Uninterruptible Power Supply (UPS) to allow for graceful shutdown.
---
Patient Order Safety
Each CASI Automated Decant Tote has a unique barcode identifier to track orders in progress.
Each bagged order is automatically weighed and verified against a calculated expected order weight
Enhanced Security
Orders are filled in CASI Automated Decant Tote that inhibits physical access to items.
Orders have full traceability and event recording throughout the system, which allows easy troubleshooting.
---
Additional Features
Every module utilizing robots has doors that sense opening and automatically shut off robot movement.
The system implements Emergency Cut Off devices to halt automation equipment in an emergency.
Energy-efficient and quiet conveyor components turn on and off automatically per zone as needed.
Modules incorporate redundant components allowing continued operation during a component failure.
Operator handling of totes with exceptions occurs before automatic bagging to allow easy inspection.
Automatic bagging can automatically route orders to a bagging module with an appropriately sized bag.