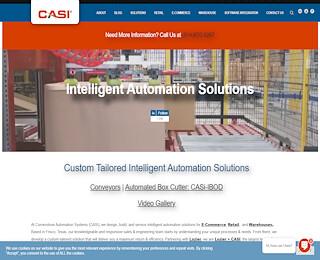 World-class manufacturing is about becoming the best in producing the best products in the best possible timeframe. This philosophy is about constantly improving the standard of products you put out and ensuring your customers appreciate your evolution and commitment to the best customer support.
Casi is a leading technology provider in the retail industry that shapes how big retail stores offer their services. It is exciting and humbling for us to partner with a world-class manufacturer specializing in producing several different types of store products. The real question is how exactly does Lozier corporation help Casi withstand the most challenging crises and distribute resources that constantly contribute positively to your retail service. What does Lozier Corporation do?
When was Lozier founded, and what's a Lozier?
Lozier has more than two decades of manufacturing retail facilities. What is Lozier shelving? The company produces high-standard shelving solutions and works with Casi to diversify its digital retailing products.
What the Lozier partnership means to us
Excellent productivity
Companies emerge from the crowded world of mediocre companies when they know how to achieve consistency, flexible pricing, and better customer service. We work with Lozier because it understands the meaning of world-class productions. Lozier emphasizes the meaning of going through excellent service with every production at all times.
The production approach allows us to surpass customer satisfaction and effectively manage every aspect of the product. We strive to please past, present, and future customers by working on little nuances with each product and ensuring our customers are content with the latest developments.
Learning attitude
As stated earlier, Lozier and Casi focus on principles that improve productivity and put out the subsequent best versions with each product launch. Our team has a data-focused approach that constantly tries to improve efficiency, product volume, and the overall cost of production so our clients can realize financial benefits.
Our flexible working relationship enables us to change our goals at all times, so we can assemble the right products and react rapidly to match our clients' needs. Our company recognizes the need to invest in future technologies and appreciates that Lozier is a leading world-class manufacturer for all their items.
Affordable systems
The top manufacturer in the world is not worth it if they do not have affordable systems and products for your store. Keep in mind that the world is full of retail store products suppliers, and they all compete for customers by adjusting their prices and improving production standards.
Both Lozier and Casi corporation pay attention to the total cost of production and assess whether the prices match the current economic status and customer demands. You will always make a worthwhile investment by working with a company that understands your need to invest in affordable but high-quality systems.
We stay ahead of the game by participating in every stage of development by giving them the details of our order and launching cost-effective solutions that are beneficial to our customers. Check out our informative online document on how we work together with a leading retailing product manufacturer, and contact us online for more details.
Cornerstone Automation Systems, LLC
+1 972-346-2242
10601 Clarence Drive 100 Frisco TX 75033